TOP >
NEWS >
Prof. Dr. Muralidhar Miryala has been selected for International Research Award on New Science Inventions
Shibaura Institute of Technology
Prof. Dr. Muralidhar Miryala has been selected for International Research Award on New Science Inventions
Prof. Dr. Muralidhar Miryala, College of Engineering (IGP) / Graduate School of Science and Engineering (GEneS) has been selected for International Research Award on New Science Inventions under the category of "Best Faculty in Material Science". The award is based on the faculty`s research capabilities, latest publication, quality of paper, novelty, and past performance as only the researcher is provisionally selected as an award nominee.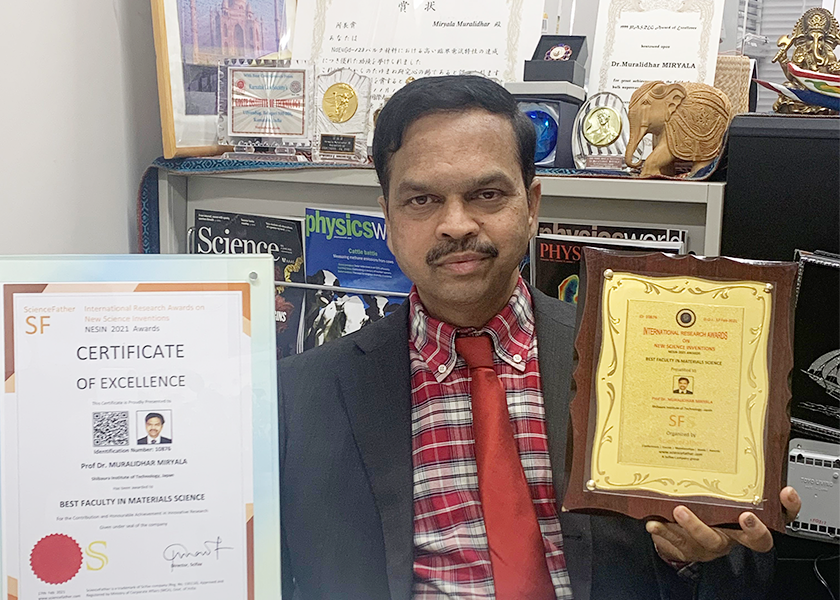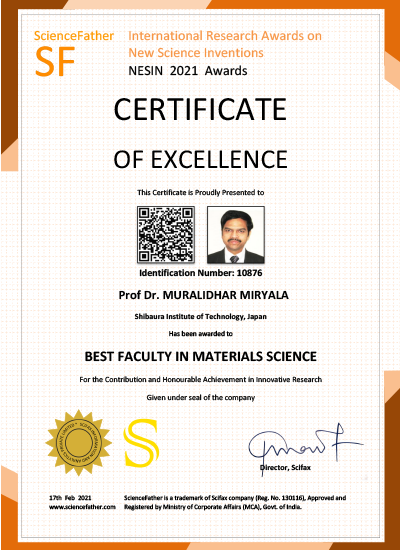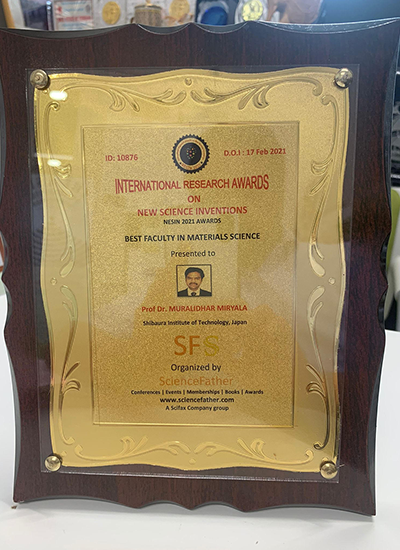 About Professor Muralidhar Miryala
Dr. Muralidhar Miryala is a Professor at the Graduate School of Science and Engineering and Board of Councilor at Shibaura Institute of Technology (SIT). He is an active researcher in solid state physics and material science with a focus on high temperature superconductivity. He has published over 500 research items including patents, books, review-articles, articles etc., He has received several awards for his research contributions, including the prestigious 2021 Pravasi Bharatiya Samman Award by the President of India.