TOP >
NEWS >
Report: Studying Abroad in the Era of the COVID-19 Pandemic|GAN XUAN
Toyohashi University of Technology
Report: Studying Abroad in the Era of the COVID-19 Pandemic|GAN XUAN
Gan Xuen, from Malaysia, enrolled in the Global Technology Architects Course (GAC) in April 2020. He shared with us what he thought and how he spent his time while his arrival in Japan was delayed due to the COVID-19 Pandemic.
The following is an edited version based on his presentation at the symposium "Studying Abroad and Student Activities in the With/After Era of the COVID-19 Pandemic: Students' Voices and Case Studies" held at the University on 3 June 2021.
Studying Abroad in the Era of the COVID-19 Pandemic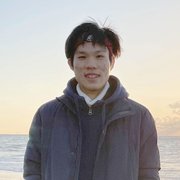 〜From the symposium "Studying Abroad and Student Activities in the With/After Era of the COVID-19 Pandemic"〜
Mr. GAN XUAN
Mechanical Engineering 2nd year student (as of June 2021)
Enrollment in April 2020
From Malaysia
I chose to study in Japan because of Japanese technology, scholarship, and interest in GAC philosophy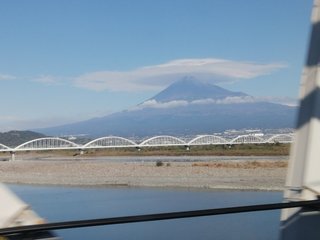 I would like to share my experience studying abroad in the era of the COVID-19 pandemic. This photo is the first time I saw the famous Mt. Fuji. I took it on the Shinkansen to Toyohashi after a 14-day stay in Tokyo. I thought it was a very special photograph taken on that special day on December 6th last year.
Let me introduce myself a little. I went to primary school in Malaysia for six years, junior high school for five years, and then to the same junior high school for a two-year university preparatory course. My goal was to study in Japan and enter Toyohashi University of Technology (TUT). My hobby is to play the piano and recently I have been cycling. I chose to study in Japan for three reasons.
1) I wanted to learn developmental technology and the spirit of approaching technology professionally from Japan
2) I was able to get a scholarship to studying in Japan
3) Because I was interested in the philosophy of the GAC course at TUT. I can make friends from many countries and ethnic groups
In my junior high school in Malaysia, all the students were Chinese, so I didn't have any friends from other ethnic groups. This is despite the fact that we live in Malaysia, which is a multi-ethnic country, so I thought that GAC would be a good opportunity that should not be missed.
I planned to live on my own, paying my tuition fees with the scholarship from JASSO and my rent and food expenses with my part-time salary. In fact, during the period when I couldn't come to Japan last year due to COVID-19, I lost my scholarship from April to October, which was very disappointing. Thanks to the emergency fund from the TUT Alumni Association and help of my senior student, everything is now back on track. I hope things continue to go well for me.
Actively participate in online classes and events while waiting for my departure
Last year's TUT program started in May, and I joined the program from Malaysia. All the Japanese lessons were carried out online and there were five teachers, each with their own style and way of teaching, so I learned something different from each of them. This was a great way to learn Japanese and I really enjoyed it. I had never studied Japanese before, so the most difficult thing for me was to remember all of the teachers' names.
During my time in Malaysia, I was able to practice my Japanese even more by participating in J-Talk, an event organized by the university's International Exchange Club, and also by joining the Global House Student Committee (GHSC). Thanks to the GHSC, I was able to imagine what life would be like here, even though I don't live in the TUT Global House.
One of the things I felt most sad about was watching the videos of the face-to-face lessons that were sent to me by email in the evening. I could only see the back of the heads of all my classmates as I put on my facial mask and watched the video.
Finally to Japan!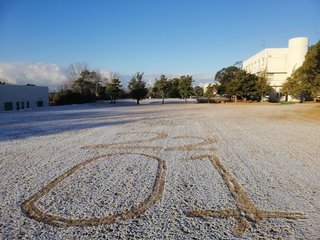 On October 28th, I finally received an email from the university. I attended the university's briefing session on travelling to Japan and made another round of preparations for the trip. After that, many problems arose and it was difficult to solve them while studying, but I managed to do it.
After arriving in Japan, I spent 14 days waiting in Tokyo. My life was simple: I stayed in my hotel room while continuing with online and on-demand classes. I didn't really feel lonely because I was busy studying at the time. It was just a pity that I could not see around Tokyo.
Two weeks later I arrived at TUT. However, I was only able to attend one week of the face-to-face classes I had been looking forward to before it was back to being online.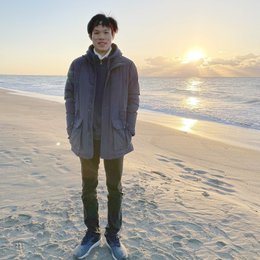 This photo was taken at the welcome party for the new students who joined our unit in April this year, and not long before that, some friends and I took a short bicycle trip to nearby Cape Irago.
Of course, my current life as an international student is very different from what I expected, but I want to make the most of my time during the pandemic. Apart from my classes, I also work part-time at a nearby roadside market to support myself and I am learning a lot there. I hope that the pandemic will end soon, but I think the best thing to do at the moment is not to think about what you can't do, but to fight against it and have the best student life possible. Since I came to Japan, I have been able to understand more about the country and for the first time I am living independently, which is a good experience. I just wish I could experience more things. I will try my best to have a good life here with my friends.
(This article is based on the presentation at the symposium)